ONTARIO MENTAL HEALTH SYSTEM OVERVIEW
The need for this resource was identified through numerous consultations with service providers and was developed by an inter-agency group that included Toronto Local Immigration Partnerships (North, South, East, and West), Toronto Newcomer Office, Hong Fook Mental Health Association, Toronto Public Health and iamsick.ca. We hope that it would be used to navigate the health and mental health systems by settlement, employment, legal and other service providers, and newcomers themselves. The tool consists of two parts: Ontario Health System Overview (info on health insurance, primary care and health promotion) and Ontario Mental Health System Overview (info on stages of care, points of access in crisis, primary care and specialty care, community supports, family and caregiver supports, housing, financial aid, patient rights and more). If you have any suggestions on how to improve the tool, kindly e-mail: [email protected]
For definitions of medical specialties, please visit: http://www.royalcollege.ca/rcdir/faces/definition?_adf.ctrl-state=nwt5mbonk_4
1. BACKGROUND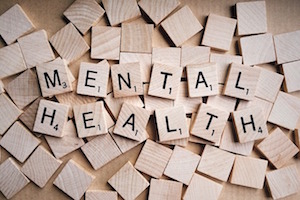 Mental health problems affect all age groups and a recent study found that that one in five Canadians struggle with mental health issues.
There are many factors that can influence mental health, such as biological (genetics), negative early experiences, psychological (e.g. individual factors such as self-esteem), and current social circumstances (school, work, immigration, etc.).
There are various treatment options for people struggling with mental health issues. You may start by consulting your family doctor, who would be able to link you to the specialists and treatment options. Alternatively, you may visit a Community Health Centre (CHC) and consult with a counsellor/social worker. For information on how to find a family doctor or a CHC please click here. It can be difficult to reach out for support or even recognize that you might need help. If you are not ready to seek professional help, you can start by talking to a friend, spiritual advisor or loved one.
Assessments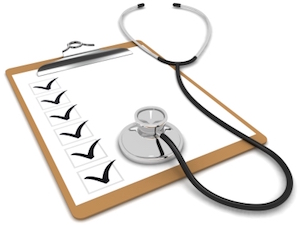 Assessments are required to test for any diseases that cannot be accurately identified via basic diagnostics. Some of these assessments could happen periodically depending on each patient's needs. Referrals can be completed by a family doctor, a walk-in clinic, or a hospital Emergency Room and involve the process of directing individuals in need of further treatment to an appropriate specialist or agency. For more information on assessments: http://www.camh.ca/en/hospital/visiting_camh/rights_and_policies/Pages/challenges_choices_getassess.aspx
Rapport Building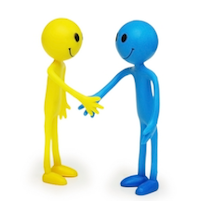 Rapport building refers to building a healthy relationship with your family physician in order to effectively communicate your needs. Spend some time talking to your family physician or mental health professional about your past and the events in your life that may influence your mental health.
Appropriate use of questions
Asking the right questions can help the mental health professional in diagnosing the problem. Do not feel shy to talk about your symptoms or to ask any questions related to your health. These questions can be crucial for your doctor in finding the best treatment option for you.
Cultural Considerations
Culture is unique to all of us. Cultures can have a major role in your mental health. At times, the events in our lives and cultural pressure can have a huge impact on our mental health; in such situations please do not hesitate to talk to someone. If you need some time off from work, talk to your employer. It is healthy to take a vacation occasionally in order to relieve the mind from stress.
Express your cultural practises, beliefs and ideas to your mental health professional so they can both respect your cultural boundaries and help you in the best way possible.
To learn more, please follow this link: https://www.ncbi.nlm.nih.gov/books/NBK44249/
2. STAGES OF CARE
2.1. Assessment & Diagnosis
General practitioners (family doctors), psychiatrists and psychologists are the only health care providers who can give an official diagnosis. They can ask questions about your relationship with your family members, workplace stress and other questions regarding your personal life. Other health care professionals, such as nurses or social workers, can assess your situation and facilitate treatment, but they cannot make a diagnosis.
These questionnaires provide an insight on your mental health. You have the right not to answer any questions, which you do not feel comfortable with. Click here to try the Mental Health Meter questionnaire provided by the Canadian Mental Health Association (Disclaimer: This is not a scientific test. Information provided is not a substitute for professional advice. If you feel that you may need advice, please consult a qualified health care professional.)
The Diagnostic and Statistical Manual of Mental Disorders Fifth Edition is used for the diagnosis of psychological disorders. The diagnosis varies depending on the type of symptoms you may have. A diagnosis can help determine what type of treatment you may need. Click here to find more information on a variety of disorders and symptoms.
2.2. Treatment & Aftercare
Depending on your treatment needs, you may work with various health care providers, such as psychiatrists and other physicians, nurses, psychologists, social workers, spiritual and religious caregivers, occupational therapists, recreational therapists, pharmacists, laboratory technologists, dieticians, peer support workers, child and youth workers, etc. The length and combination of various treatment methods will be determined by your team of health care providers and should be based on your unique social, physical, emotional, cultural, spiritual and psychological needs.
After your treatment, you should follow up with your mental health professional about improvements on your mental health. Education on mental health can help reduce symptoms and prevent disorders.
3. POINTS OF ACCESS IN CRISIS
3.1. Crisis phone lines/distress lines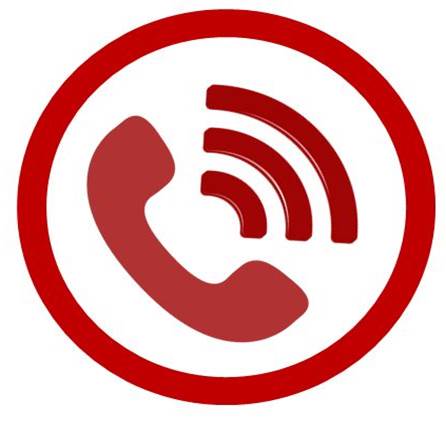 Crisis phone lines provide counselling services and referral services for further help. They are free, anonymous and are usually available at any time of any day. They are ideal for handling immediate crisis and distress situations. To find a local crisis line, click here to visit the Ontario Suicide Prevention Network Website or call ConnexOntario at 1-866-531-2600
3.2. Mobile crisis units
Mobile crisis units offer crisis help at a person's home. The team assesses the situation, tries to ease the situation, refer a person to service providers, and help a person get to the nearest hospital, if needed. The responding team includes a police officer and a mental health professional. Some people prefer to call the mobile crisis unit instead of the police the responders are specifically trained for mental health issues. NOTE: Not all communities have mobile crisis units. To find a local mobile crisis unit in your area call 1-866-531-2600. In case of emergency, call 9-1-1. For more information on mobile crisis teams: http://www.camh.ca/en/hospital/health_information/finding_help/Pages/distress_crisis_resources.aspx
3.3. Emergency room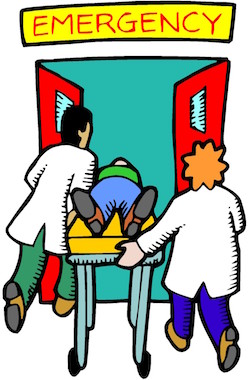 In case of emergency you can go to the nearest hospital emergency room (ER). This does not require a referral from a doctor. At first, you would be assessed by a triage nurse then an ER doctor to determine what sort of treatment is necessary. If deemed necessary, you may also be assessed by a psychiatrist. The doctor will decide whether to admit you to the hospital or to discharge you (let you go home). If discharged, you will receive further instructions on follow-up care. For additional information on emergency situations and options for care, please visit: http://www.camh.ca/en/hospital/visiting_camh/rights_and_policies/Pages/challenges_choices_inemergcrisis.aspx
To find the nearest hospital, please click here and search by region or city.
NOTE: In some situations, a person having a mental health crisis can be brought to the emergency room based on the Form 2: Order for Examination by Justice of the Peace. It gives permission to the police or a trusted person to take the person to a hospital for a psychiatric examination. For more information on Form 2 and other legal forms, please visit: http://www.camh.ca/en/hospital/visiting_camh/rights_and_policies/Pages/challenges_choices_appclegalform.aspx
To learn more about the Mental Health Act in Ontario: https://www.oha.com/Legislative%20and%20Legal%20Issues%20Documents1/A%20Practical%20Guide%20to%20Mental%20Health%20and%20the%20Law%20in%20Ontario%20%282012%29%20%28PUBLICATIONS%29.pdf
3.4. Police
The police can assist you to the nearest hospital if you are having a mental health crisis. If the police officer feels that a person is a threat to the police officer's safety or the public's safety then they can be taken to a hospital against their will. To contact a police officer, please call 9-1-1 and the operator will guide you.
4. PRIMARY CARE AND SPECIALTY CARE
How to Find a Family Doctor/General Practitioner?
How to find a Walk-in Clinic?
What do Community Health Centres do?
4.1. How to find a Psychiatrist?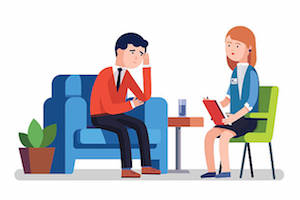 Family doctors, walk-in clinics and Emergency Room doctors can provide you a referral to a Psychiatrist. Psychiatrists are physicians who diagnose and treat mental illnesses. They provide counselling and can prescribe medications depending on your diagnosis. They may also refer you to a community health centre or a Psychologist.
Community health centres offer free counselling services. To locate a community health centre, follow the link: http://www.health.gov.on.ca/en/common/system/services/chc/locations.aspx
Psychologists hold a master's and/or a doctoral degree in psychology. They are licensed to treat people with mental health issues.
The services provided by a psychiatrist are covered by OHIP. The services provided by psychologists are not covered by OHIP, however, many private insurance packages cover such cost.
4.2. Inpatient Mental Health Services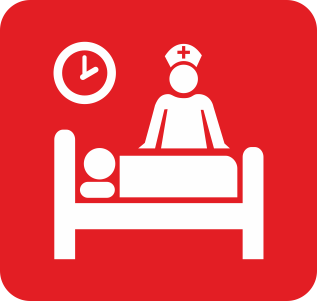 Inpatient or residential services are required when someone needs constant medical attention and monitoring (e.g. be a risk to themselves or others). Someone experiencing mental health issues may choose to be hospitalized voluntarily. If the doctor feels the patient needs to be send to a hospital but the patient refuses, this might cause an involuntary hospitalization. The doctor may also recommend treatment at a community centre as opposed to a hospital. The length of their stay at a hospital depends on the person's medical needs.
An alternative to hospitalization if a person has persistent mental health illness and requires constant monitoring is an Assertive Community Treatment (ACT) Team. Similar to a hospital, the ACT provides 24-hour care with professionals such as doctors, nurses and social workers.
You can find an ACT at ConnexOntario by visiting www.mentalhealthhelpline.ca or by calling 1-866-531-2600.
4.3. Addictions Supports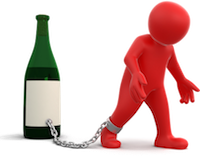 Residential treatment is an intensive treatment program for substance abuse disorders. The patient would stay at the facility for 24 hours. The treatment is voluntary, and the length can vary from a few weeks to months depending on the diagnosis. You would not need a referral for residential treatment, however, some formal assessments are required. Most of the treatment centres are public and are covered by OHIP. However, some are private and require a fee. For more information about residential programs, call the Drug and Alcohol Registry (DART) at 1-800-565-8603 or visit www.dart.on.ca
Withdrawal Management Services (Detox)
Individuals undergoing substance abuse treatment may have withdrawals. Withdrawal refers to the symptoms a person dependent on drugs experiencing due to refraining from the substance. Withdrawal management (also referred to as detox) is a program that helps individuals cope with their withdrawal and continuing with treatment. If you experience severe symptoms such as seizures or hallucinations then you may request to be taken in as an inpatient.
If you live in the Toronto area, call the Toronto Withdrawal Management System to find the location and type of withdrawal service that suits your needs: 1-866-366-95 13. You can also contact DART at 1-800-565-8603 or visit www.dart.on.ca
5. COMMUNITY SUPPORTS: COMMUNITY-BASED CARE
5.1. Early Intervention Clinics
Early intervention clinics treat individuals who show early signs of psychosis or a first episode psychosis. These clinics are located at hospitals or in a community setting. They include psychiatrists, nurses and therapists to assist you. They help in managing symptoms and provide support through the recovery process. Some early intervention clinics may require a referral from a doctor.
To find an early intervention clinic near your area, contact ConnexOntario at www.mentalhealthhelpline.ca or call 1-866-531-2600.
5.2. Case Management
Case management provides support by helping individuals live more independently. Such services are provided by case managers who work with each client individually. They help in accessing housing, managing medications and connecting to other resources.
To access case management services, ask your doctor or mental health worker for a referral, visit ConnexOntario at www.mentalhealthhelpline.ca or call 1-866-531-2600.
5.3. Hospital Outpatient Care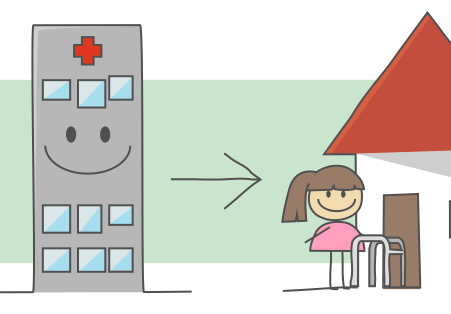 Many hospitals offer care outside of the hospital. They have specialized clinics for various disorders (substance abuse, anxiety, schizophrenia) present at communities to provide group support, individual therapy and day treatment programs.
To learn more about hospital outpatient care, talk to your doctor.
5.4. Peer Support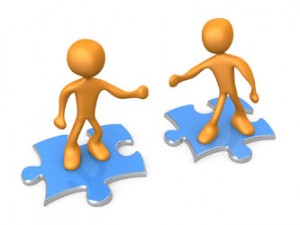 Peer support includes a one on one or a group session where individuals with similar mental health issues come and discuss their problems. This can be a means of immense support and an opportunity to get ideas on how to deal with mental illness from others who have experienced it.
To find a peer supports service near you, contact ConnexOntario at www.mentalhealthhelpline.ca or call 1-866-531-2600, check out the website of the Ontario Peer Development Initiative: http://www.opdi.org/members.php or the Mood Disorders Association of Ontario: http://mooddisorders.ca/.
5.5. Counselling
Counselling is a type of therapy, which involves having a conversation with a person in order to receive coping advice and treatment. There are many different types of therapies involved in counselling, depending on what you need. Counsellors do not prescribe medication. Some counsellors are private and may charge a fee and some counsellors are covered by OHIP.
You can access a counsellor at your Community Health Centre or ask your family doctor to refer you to one.
6. FAMILY AND CAREGIVER SUPPORT
Taking care of yourself is important when helping a loved one with mental illness. You can access family and caregiver services such as peer support, counselling, and education. These services are available through your local mental health agency, hospitals and community centres. Support is also available online and through phone services.
For more information, please consult the following resources:
For a list of other family and caregiver supports, visit http://ontario.cmha.ca/documents/support-for-families-and-caregivers/.
7. HOUSING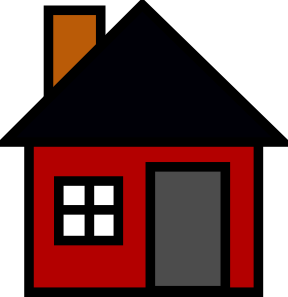 Safe, affordable and comfortable housing is essential for full recovery and for improving mental health. The province of Ontario has many housing options offering various levels of support.
7.1. Subsidised housing
Certain non-profit agencies and private landlords offer affordable housing, also referred to as"rent-geared-to-income" housing. The rent amount is no more than 30% of your income. This type of housing does not include support from mental health workers. Wait lists to access this type of housing vary, depending on the geographic location and housing specifications.
You can initiate your application for subsidized housing via telephone, in-person, online or mail. Please consult the Toronto Housing Connections website for further information: https://www.housingconnections.ca/
7.2. Supportive Housing
Supportive housing is a combination of housing and supportive services. This type of housing is usually provided with shared accommodation, such as boarding homes, group homes, co-operative homes and some apartments where you can live on your own. The level of support varies depending on your needs. For further information and to apply for supportive housing, please visit The Toronto Mental Health and Addictions Access Point at http://theaccesspoint.ca/
7.3. Safe Beds
Safe beds are also known as short-term crisis beds. They offer short-term housing for individuals experiencing a mental health crisis. The homes provide short-term support for immediate crisis and make referrals to other community resources for ongoing support. Safe Beds are classified as either Generic or Mental Health and Justice Beds. For further information, please consult: http://toronto.cmha.ca/programs_services/safebeds/#.WIY_3alJOAg.
To access a crisis bed, you must make a referral to the Safebed Network, please call 416 248 4174 to make a referral and to inquire about the availability for a bed.
8. FINANCIAL AID
Income support is available to people in need through the Ontario Disability Support Program (ODSP) or Ontario Works (OW). These programs also provide support with employment and drug coverage. The Ontario Disability Support Program (ODSP) provides financial support for people with disabilities who are over 18. If you want to apply, you may require letters and an assessment from a qualified health care professional indicating you are unable to work due to disability. Ontario Works (OW) is a service, which provides temporary financial assistance and help in finding a job. For information on eligibility criteria, please visit: http://www.mcss.gov.on.ca/en/mcss/programs/social/questions/eligibility.aspx
ODSP and OW provide low levels of income. Please talk to an ODSP or OW worker for extra benefits that you may be eligible for. IF your ODSP application is denied,this does not mean you are not eligible. If denied, please contact your local community legal clinic for assistance. Some people are eligible for support through the Federal Canadian Pension Plan (CPP-D). To learn more about financial support programs, visit the Ministry of Community and Social Services website through the link: http://www.mcss.gov.on.ca/en/mcss/programs/social/
If you have a disability and qualify for Federal Disability Tax Credit, you can start a Registered Disability Saving Plan (RDSP). RDSP is a tool for saving money and does not interfere with your eligibility for other social assistance programs. For more information of RDSP, follow the link https://www.canada.ca/en/revenue-agency/services/tax/individuals/topics/registered-disability-savings-plan-rdsp.html
9. CENTRAL POINTS OF ACCESS
A central point of access are systems built for helping the public in their mental health needs. You can search up various programs and have your inquires through these systems.
ConnexOntario is a health information services website. The website contains free helplines providing support in mental health, as well as drug, alcohol and gambling addictions. They also provide free resources such as brochures, wallet cards, and pencils with free shipping. In addition, they offer a range of comprehensive reports on drug, alcohol, gambling addictions and mental health problems available 24/7 on request. To find out more information, please visit their website at http://www.connexontario.ca/
10. PATIENT RIGHTS
As a patient or health care consumer, you have both rights and responsibilities when visiting a health care professional. The Health Care Consent Act, Long-Term Care Act and the Mental Health Act protect your rights.
As a patient, you have the right to:
Receive safe and proper care
Give or refuse consent for any procedure
Have a medical professional clearly explain health problems and treatments to you
Participate in health care decisions
Ask questions and express concerns
Request a second opinion; within reason
To be assured that your personal health information is confidential
Request access to your health information records
Request the transfer of your health records to another medical professional, a fee may be charged.
You have the right to make a complaint if you feel your health care professional has violated your rights.
To find out more on your rights or to make a complaint please click here.
OTHER RESOURCES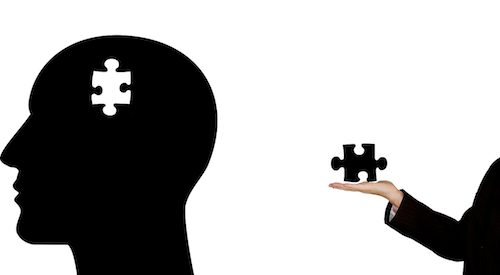 Mental Health 101 Tutorial:
http://www.camh.ca/en/education/Patients-Families-Public/public/mental_health_and_addiction_101_series/Pages/mental_health_and_addiction_101_series.aspx
Mood Disorders' Guide:
http://mooddisorders.ca/guides
Children and youth mental health resources:
http://www.kidsmentalhealth.ca/children_youth/introduction.php
http://www.opha.on.ca/Resources/Browse-by-Category.aspx?categoryname=MentalHealth
http://emys.on.ca/getting-help/walk-in-clinic/
Guide to Adult Mental Health Services in Toronto:
http://toronto.cmha.ca/files/2012/09/MakingChoicesGuide-v4-web.pdf
Research on mental health illnesses:
https://www.nimh.nih.gov/health/topics/index.shtml
Refugee Mental Health Toolkit & Resources:
https://www.porticonetwork.ca/documents/1388035/1388826/refugee_mental_health_prompractices.pdf/8b5f3b0d-19e0-4816-966b-3bf818eb279a